Eurogaffe
Only the English is correct.

Hover the cursor over the text
to see the correct versions.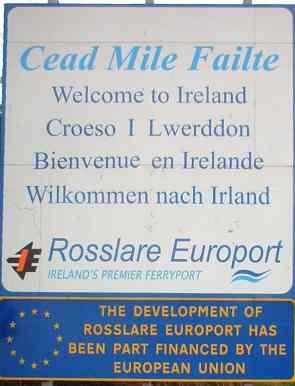 To give the management their due, when this was pointed out to them, they undertook to remedy it and any other bloomers as soon as possible.


---
Update
---
The above dates from March 2005. Clearly some action was taken as the picture below shows. I haven't been back there and this picture is the current (2012) Google Streetview (dated August 2009).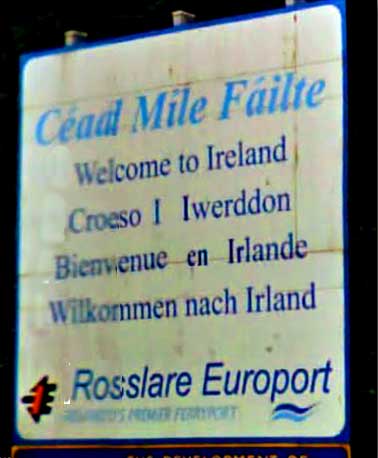 Irish: Céad & Fáilte corrected but not Míle
Welsh: partly corrected
French: corrected
German: neither Willcomen nor nach corrected



---
Update
---
I have again drawn the attention of IrishRail to this and am informed of the following:
[27/4/2012] signage renewal in Rosslare has been approved by our Board – Phase 1 will commence this summer, including the sign you refer to. All going well, the new sign should be in place later in the year.